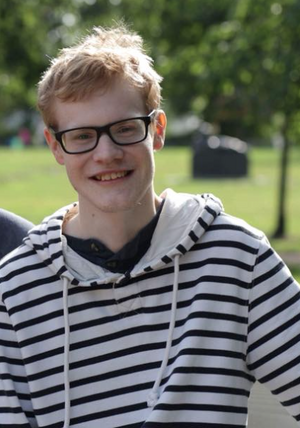 (Note: This post has nothing to do with the rest of this website. This is a "website" on it's own. The page is not NRK's official page, this is a page I've started myself)
Focus application/advertisement - Blog post Edit
I really appreciate if you will read all of this:
Hi there! My name is Elias. I'm 24 years old, and i'm an HUGE Focus fan from Norway. I have Asperger's syndrome.
People with Asperger's syndrome are known for having one, or several, intensely focused interests. These "special topics" can give the person with Asperger's a great deal of enjoyment and satisfaction. Unfortunately, they can sometimes be so all-consuming that they interfere with everything else, including learning and reciprocal conversation.
People with Asperger's seem drawn or driven to their special interests, spending hours on them during free time, and droning on about them to anybody who will even halfway pretend to listen. Topics vary widely.
Most people with Asperger also like to collect stuff and things. Someone collects weird stuff, like insulation tape rolls, pens, etc. It can be anything! For me, it's Focus recordings. That makes me very happy. That's my life! That's my happiness.
I've tried to ask for rare Focus recordings, but I previously got rejected and denied. As a big Focus fan with Asperger's, this was and still is very upsetting!
Be happy with those I have, have I been told by him who rejected my request. That made me very upset and frustrated. But yes, I'm very happy with what I've got, and I really appreciate it. I really do! But I feel my collection is still far from complete. I want more. I'm a very obsessed collector. I have all the official releases, and everything from the Eruptions / House Of The Kings Yahoo group, and all YouTube videos/audios.
You should have seen the excitement, zeal, joy and happiness I get when I get new Focus stuff. My excitement is extremely big! I'm always very excited about Focus recordings/videos. You should see my reaction when I get Focus stuff. That's how it is like to have Aspergers syndrome, when they get new things to their collection, they get very excited. Had you seen my reaction, you would probably have been touched.But right now it's just a frustration.
I recently found out that people around the world actually have rare recordings of Focus! I know there's out there somewhere. Now I can't stop thinking about it at all. There's pretty much Focus people that have a lot of rare material. Therefore I ask for permission, and hopefully someone could send me concert recordings soon.
I understand very well that it's pretty rare and unique recordings, and I also understand that you do not want them to come to the wrong people. I won't share with any one at all, I will have it in my private collection only.
We can make a deal, and I can sign a strictly contract with strict agreements, having the recordings just for private use only. If I'm told not to share, I won't do it. I'm trustworthy. If you want to, we can have a chat and get to know each others better, so you know me before sending.
I'm interested in: Everything Focus between 1969-1978, 1985, 1997/1998, 2001-2009, 2011-2013. • Sound-checks, Hocus Pocus, including Thijs's flute & vocal introduction, and new songs and songs rarely played between 2007-2010. • If you have Thijs' solo career live in concert between 1975-2005, I'm interested in concerts from the O My Love / Nice To Have Met You / I Hate Myself (For Loving You)-periods, and bands with Eef Albers and Thomas Blug, etc. I'm not that much interested in Introspection.
I guess there's fans who have been on a lot of concerts and recorded a lot from these.
I will never give up on what I really want in life. Nothing stops me! I really want more Focus stuff. I never ever give up. I never give up my dreams. I really want to manige it! I'll do anything! Anything at all! Fingers crossed!
I have found some quotes that I follow; «Never give up on something that you can't go a day without thinking about» and «Never give up on the things that you really want».
If someone wants to contact me or ask me questions, I'm available by mail (my address is below).
I really hope for replies. I would appreciate it very very much! Thank You very much in advance! I really appreciate your time for reading this! I Hope you can help me. And I hope to hear from you!
Thank You very much! That means a lot!
Contact me: eliasvideoproduction@gmail.com
Written by: Elias Veine Wiig
Published: Monday May, 6 2019 13:09
Community content is available under
CC-BY-SA
unless otherwise noted.